We use best 0.6mm~0.9 PVC tarpauline for water games.
Best material is very important for the games. All inflatable games of QILE are made by high
durability fire-retardant PVC Tarpaulin, which has 3 layers, two coated side with a strong net
inside. The flame retardant meet BS7837. Our material has improved by the SGS.
Hot seal
our hot seal parts is smoothness
Printing
Digital print, silk print, or hand painting. we make a liquid protecting film on the surface
of digital printing, the liquid protection is also imported from abroad. The high level
painting makes QILE product will not be sticky and color fade, but sustain a long time.
Blower
CE air pump spec. 220V, 50HZ, 1000W, plug can be customized.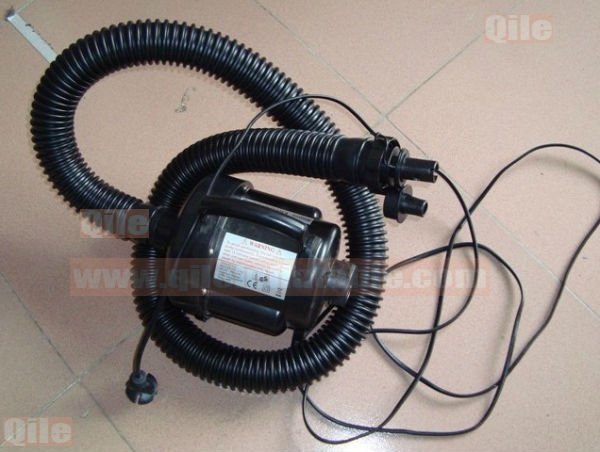 Strong package bags
We spread air out to help deflation before roll the game, then put a band belt outside to tie
it. We will use tarpaulin bag which is same material as the games to package the units. So the
packages will not be frazzled during delivery process. For big units, we will make extra
handle band outside of the packages. In order to let you find your goods quickly, we will
paste a mark paper with your order number.
Accessories
1) Pump (need order)
2) carrying bag as above
3) Repair kits, include 2 pcs the main color PVC material used on inflatable and 1pc glue.
(Glue are banned by airplane, only by sea can send glue)